Achieving a Better Life Experience
CalABLE is a savings and investment plan offered by the state of California to individuals with a disability. Eligible individuals, family, friends, and employers can contribute up to $15,000 a year without affecting the beneficiary's public disability benefits. Beneficiaries who work can contribute even more to their accounts. Earnings on qualified withdrawals from a CalABLE account are federal and California state tax-free.
You are the best person to plan for your safety in an emergency or disaster. This means it is important to have emergency preparation plans, knowing who to contact, and creating a personal support network.
Below you will find links to various publications and brochures that provide information for our clients and families. Updates will be made to this sections as new items become available.
As of July 1, 2021, the Self-Determination Program (SDP) is available to all eligible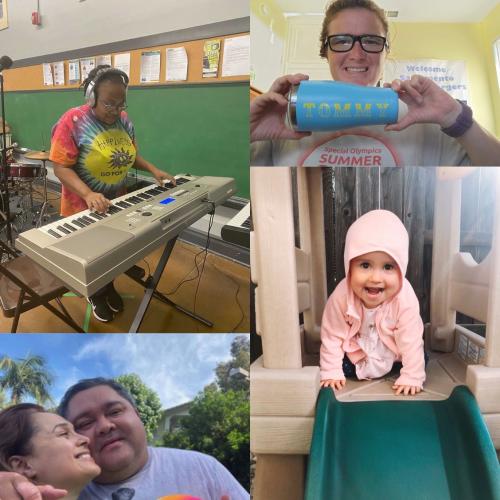 regional center consumers who are interested to enroll.
If you have any questions or would like to move forward with SDP please contact your regional center service coordinator. If you are interested in enrolling in the SDP, you can begin by completing the mandatory orientation.
The regional center is a key point of contact for families with a family member who has a developmental disability, however there are many other resources available to help families navigate this experience. Links to several of of these resources are listed below. If you know of a good resource to add to our list, please contact us through your Service Coordinator.
The resources listed here are specific to clients, and may be helpful for families and professionals. They consist of links to the Department of Developmental Services (DDS) Client corner, links to publications developed by DDS's Client Advisory Committee, resources to help clients ensure their rights are protected, and much more. Take a look!
ACRC develops an individualized plan for each eligible client that identifies what services and supports will be needed to help meet desired outcomes. This is important to understand because while ACRC is committed to helping clients and/or their family achieve their goals, by law, ACRC must exhaust other funding sources, which are referred to as generic resources and natural supports, prior to paying for any services. Funding questions can sometimes be complex. Your Service Coordinator will support the client and/or family in navigating these areas.

Visit the California Secretary of State's New Voter website.
At the New Voter website you will find all the forms and information you need to become a California voter. The Secretary of State offers information and assistance in English and nine other languages.
We understand that planning for end of life isn't something often thought about. But it is important to have a plan in place. Things to consider:
Where to receive medical services when nearing end of life
How to be cared for
To whom or where personal belongings go to
Funeral and burial
How to be remembered
Additionally, it may be difficult to navigate these conversations. A great place to start is with the Conversation Guide.
The Department of Developmental Services (DDS) received Mental Health Services Act (MHSA) funds for Fiscal Years 2011-2012 through 2013-2014. Funding allows regional centers to develop and oversee innovative projects focusing on early intervention and treatment for children and adults.