News & Events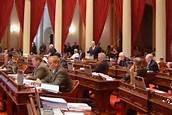 Click on the link to review the Association of Regional Center's tracking of legislation impacting regional centers.
Our Clients, Families and Staff tell the rest of the story.
If you are a client or family member of a client, and are interested in sharing your story, please reach out to your Service Coordinator. No achievement is too small, and we would love to celebrate you!