Tarra
Qualified Intellectual Disabilities Professional - Federal Programs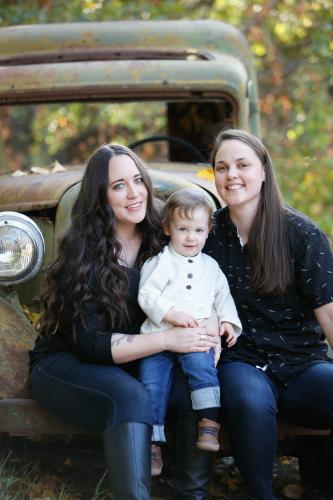 Tarra attended Mills College in Oakland and received a Bachelor's in Environmental Studies in 2010, and then went on to receive a Master's from American Public University in Environmental Management in 2015. During her time in school, Tarra worked for Creative Living Options as a Care Provider for five years. She had a long-time interest in serving the developmentally disabled population, and as a child she wanted to be a special education teacher.
Her interest and work experience would lead her to Alta California Regional Center (ACRC) in 2015 where she worked as a Service Coordinator for six years. In 2022, Tarra transitioned to the Federal Programs department. In this new role, Tarra can assist Service Coordinators with their caseloads when it is comes to making sure eligible clients are compliant with the Medicaid waiver. She looks for any clients that have missed the waiver and makes sure it gets applied to the case, which is beneficial because it results in matching federal funding for the system.
Tarra enjoys working at ACRC because she sees diversity is celebrated. As a Service Coordinator, Tarra had many clients on her caseload who identified as queer and/or trans and she could help them feel comfortable not only as a source of representation, but also as a safe and welcoming person for them. In the workplace, she acts as a resource for staff members to learn from.
Pride Month is important for Tarra because as a bisexual woman, she recognizes that bisexuality is valid and important. She also sees the need for widespread acceptance of gender-neutral language, and Pride Month provides the opportunity for people to learn, engage, and practice inclusivity. Tarra's spouse is nonbinary and often is mis-gendered, so a simple way people can identify them and their family would be changing the language from moms to parents. Sometimes it is difficult for them to be vocal, but it also brings awareness that families come in all shapes and sizes, and they are like everyone else, no matter their relationships.