Ofa and Lata
Loving Siblings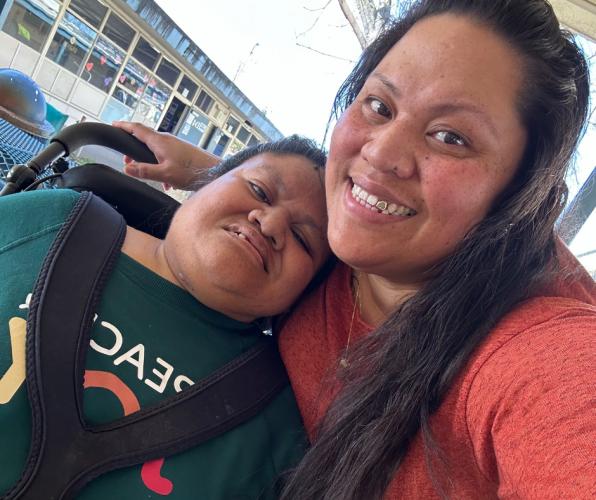 Ofa and Lata have quite a special bond. Ofa is always happy to help her older sister with any of her needs. As Lata's conservator, Ofa took on the responsibility of Lata's caregiver and has made strides to ensure her sister's comfort and success.
As a Service Coordinator, Ofa has been instrumental in helping her family navigate Lata's needs. Ofa became a Service Coordinator because she wanted to help her sister and be an advocate for her. As Polynesians, their parents struggled to ask for what they needed since they didn't know how to advocate on Lata's behalf. Ofa knew she could help, and so she received a bachelor's in professional Sociology, along with a major in Human Services in 2010. From there, Ofa gained work experience at a residential home, until she transitioned to Alta California Regional Center in 2017.
A goal their family established for Lata was to help make transportation more accessible. Lata enjoys traveling and being with her family, but it was important that she can do so safely and comfortably because she cannot transfer out of her wheelchair on her own. With the support of ACRC, they modified their van to make it so Lata can get in and out of the vehicle while remaining in her wheelchair. Now they all can enjoy family time together, and Lata especially loves going to the Bay area to enjoy the beach.
In addition to traveling, Lata enjoys singing and has extensive knowledge on songs, making it easy for her to sing along to even the seemingly most obscure ones. She enjoys spending time with Ofa, who considers Lata her entire world.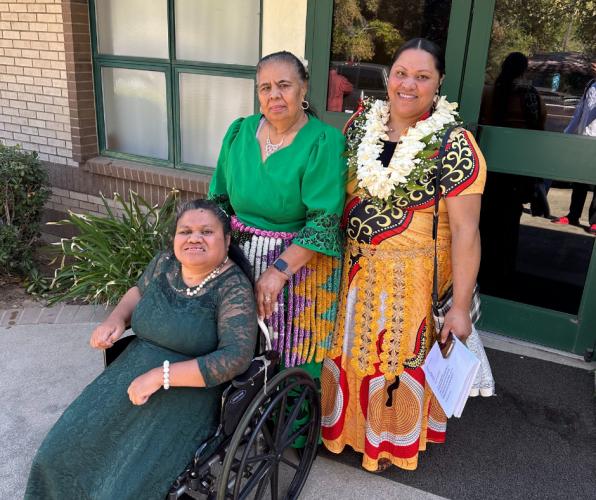 Asian American and Pacific Islander Heritage month is important to Ofa because it is good to have a time designated to recognizing the significant contributions their community has made. A major component of Polynesian culture is comprised of caregiving, and oftentimes in their culture they will work in industries that provide care to the elderly or those in hospice care. It also allows for Ofa to be a source of representation, even at her church, Ofa is a resource people learn from and appreciate.