Kenisha
Client Services Manager
Kenisha is a veteran and has 15 years of social work experience. She first fell in love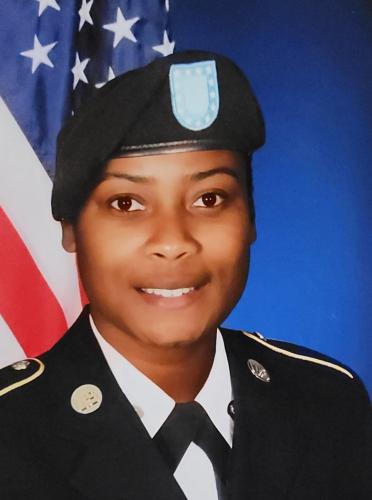 with social work when she attended an Individual Education Program (IEP) meeting for her brother, a client of the regional center, as a sophomore in college. During the meeting, she was impressed with the Service Coordinator and how she advocated for Kenisha's brother. Her interest was peaked, and she embarked on entering the service delivery system.
Since she was in 6th grade, Kenisha knew she would pursue a career in social work. Her experience at the IEP meeting merely cemented that dream. After graduating from Sacramento State, she took on an internship at Great Sacramento Urban League and was subsequently hired by them. Afterwards, she began her career at Alta California Regional Center in 2011 as a Service Coordinator, then transitioned to the role of a Community Services Specialist, and now she is a Client Services Manager. Her favorite part of her job is helping connect clients with the resources they need.
Besides being a phenomenal advocate, Kenisha served in the Army Reserves for 6 years. During her time in the military, she was fundamental in organizing and providing supplies to infantry members. Kenisha was inspired to enter the military because her father and many other family members served in the military as a career.
As a result of her hard work and commitment she was promoted to the rank of Sergeant. Kenisha's experience in the Army has helped her career now. She applies the management experience she gained as a Sergeant to her role at Alta California Regional Center. Veteran's Day for her means the recognition and respect for the military and the rights we have as Americans.