Felicia
Service Coordinator
Felicia began her career 15 years ago, starting with an Independent Living Services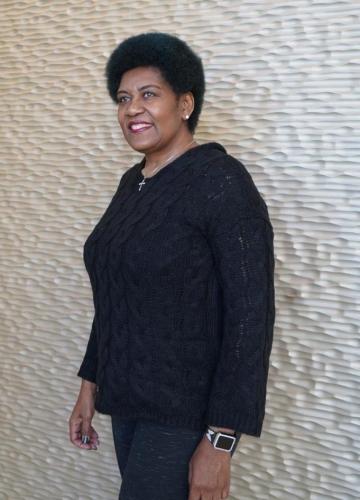 (ILS) vendor, Lighthouse Living Services. She later transitioned to Elk Grove Adult Community Training (EGACT) and taught in classrooms for day programs. After building her experience with these vendors, she started at Alta California Regional Center (ACRC) in 2020.
For six months, Felicia taught 500 students in an all-girls school and worked in a medical clinic in Africa on a mission trip. When she returned to the United States upon the end of her mission trip, she met a supervisor of Lighthouse Living Services. She shared her experience of teaching and the supervisor was intrigued with her capacity to connect with and instruct others. After conducting an interview, Felicia was hired and her new role came naturally to her because she was so accustomed to teaching. She provided clients with the knowledge needed to navigate through situations in life and maintain a stable home environment. When she transitioned to EGACT, it was seamless and easy to navigate the classroom setting again.
At ACRC, Felicia enjoys helping clients navigate life to achieve their goals and overcome any obstacles. She imparts wisdom and knowledge and helps clients break cycles that may have previously held them back. For example, a client with cerebral palsy, who was challenged with finding suitable employment even with a college degree, recently achieved the goal of getting a job with the State through the guidance and encouragement Felicia provided. Her continued work and effort helps clients become the person they want to be.
Black History Month is important to Felicia because it provides the opportunity for people to recognize the struggles that Black people experience and allows people to learn about and remember the Black community. She believes the most important part is remembering that we are all humans.