Dad-vocates
Led by Raymond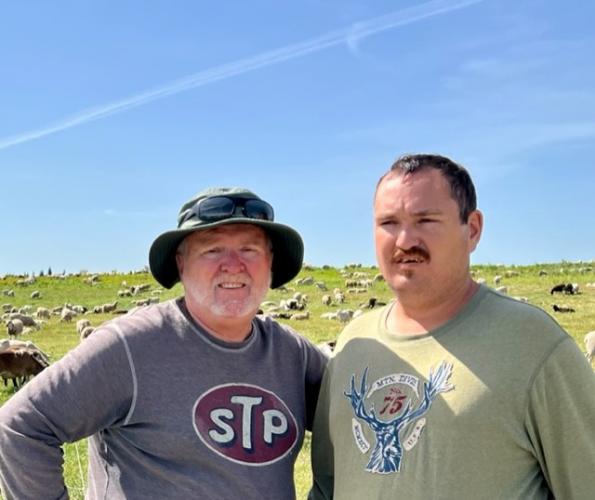 Raymond felt isolated when he learned of his son, Richard's, developmental disabilities. He didn't have a community to turn to, and he felt like he was missing out on the role of a father because he found that mothers managed so much of the caregiving for developmentally disabled children. Wanting to remedy that, Raymond learned of a support group for father's and has been a part of it for 25 years. Almost 10 years ago, he took over as the facilitator of the group and re-branded it as Dad-vocates.
The group advocates for fathers to take active roles in their children's upbringing and caregiving and helps them navigate the system of resources for developmental disabilities. It serves as a support group for fathers to share their fears and vent frustrations. It creates a community for dads to come together to exchange knowledge and information that can be beneficial for them and their family. It gives fathers a time and place to decompress.
As a father, Raymond has had to navigate both the emotions and hardships that can arise when caring for a child with a disability. But he knew he wanted to be involved, and so he decided to serve as a Community Advisory Committee for Special Education (CAC) for 13 years while his son was school age was able to learn more about Special Education services and could share his experience so the education system could improve their interactions with children with disabilities. Raymond also serves as the Board Treasurer for the Arc of California for six years.
Being a part of different groups has allowed Raymond to build relationships that doesn't typically happen unless families and fathers get involved. He reminds the fathers in Dad-vocates to remove their ego and to get all the help their child needs because ultimately it is about benefitting their children, not themselves. Even Raymond learned that he had to take a step back from being a father and step into being a caregiver to make sure Richard received all the care he needed to thrive.
If you are a father interested in joining the group, email Raymond at raymond8690@yahoo.com.