Tricia
Client Services Manager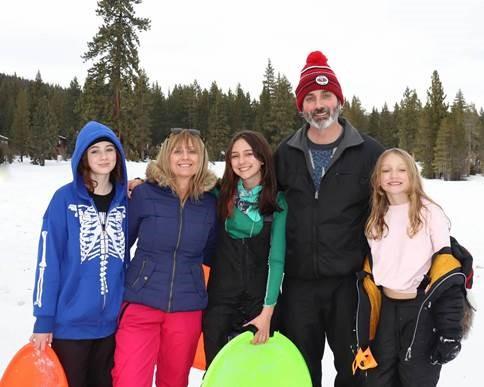 Tricia is an exemplary role model for women and a treasure to have at Alta California Regional Center. During her tenure, she has uplifted those around her, providing support, knowledge and wisdom that has helped 5 of the Service Coordinators she has worked with move upward to management positions. She is a passionate supporter of women's rights and advocates for educating oneself further.
Tricia received a Bachelor's in Psychology with a Minor in Women's Studies from California State University Chico. After that she obtained her Master's in Social Work from California State University, Sacramento. While attending graduate school, Tricia had an internship at an adoption agency and she worked at a group home for boys with autism. Once she completed graduate school, her first job was at a foster family agency where she worked with a child who was a client of Alta California Regional Center. Tricia met the child's Service Coordinator who taught her about the regional center system and encouraged her to apply for a job. This interaction led her to 29 years of service at Alta California Regional Center. Her first seven years she worked as a Service Coordinator and transitioned into Supervisor positions in both the Residential and Adult Services Departments. One of her favorite parts of her job is empowering staff to be strong client advocates and assisting clients and families in securing services and supports necessary to maximize opportunities and choices.
Outside of her professional career, Tricia is married and a mother to their three daughters, ages 10, 13, and 15. She considers being a mother her most rewarding accomplishment. When she is not taking care of her family, Tricia enjoys biking, hiking, running, photography, genealogy and photo booking, along with hanging out with her lifelong friends.
Women's History Month is important to Tricia because she understands how important it is to uplift and support women and commend them for their achievements. Tricia values being a role model for her three daughters. She believes educating women and young girls on women's history and the achievements they have accomplished helps expand what is possible for them. She was proud to see her youngest daughter complete a school project where she delivered a school report on Elizabeth Cady Stanton, the chief philosopher of women's rights and suffrage movements. Tricia believes that when women support and encourage each other, amazing things happen!