Special Olympics World Games
The Countdown to the Special Olympic World Games 2015 is Ticking Away!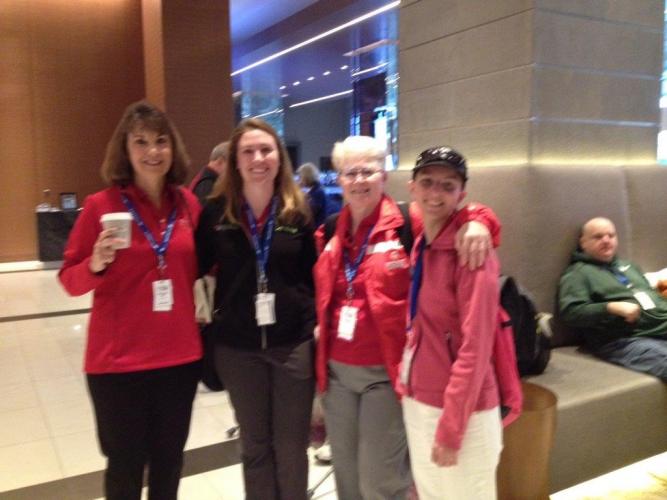 By Evy Banales
The countdown continues, 50 days until the Special Olympics World Games 2015 begin! With thousands of athletes joining together to compete in their respective sports and tens of thousands of spectators cheering, this event is something you don't want to miss. Among the many athletes attending there is one in specific that represents the Alta California Regional Center proudly. Amber Kaslar, 25 years old, has been a client of the regional center for 20 years and has been competing in the Special Olympics since the age of 10. Track and field, aquatics to soccer, Amber has competed in it all. However this year she has focused her energy into training for golf. She began this sport 7 years ago and says, "This is a passion of mine, something I enjoy that pushes me". It is this passion that drove Amber to qualify for the World Games this summer. This will be Amber's first time at the World games and she says, "I am excited to meet people from all over the world who share one of the same interests as me".
A typical training schedule of Amber's consists of one to two days a week hitting the driving range, putting range, or combining all the skills together and playing a 9 hole game. She trains with her teammate and partner, Heidi Matlack, who Amber views as a mother-like figure in her life. "It has been a pleasure competing with Heidi and improving our skills together", says Amber.
A memory of this journey Amber will never forget is the training camp her and Heidi participated in, in Indiana. They practiced six out of the seven days they were there, improving specific skills with the help from a mentor Coach Pat. She was able to meet many of the other athletes that qualified for the world games and is excited to see them this July.
As Amber continues her last minute training we join her to support her successes as she reaches the tail end of this journey. In the upcoming weeks we will dive into what it takes to compete at this level, her coaching staff, and more about Amber.