Randy
California State University - Sacramento Student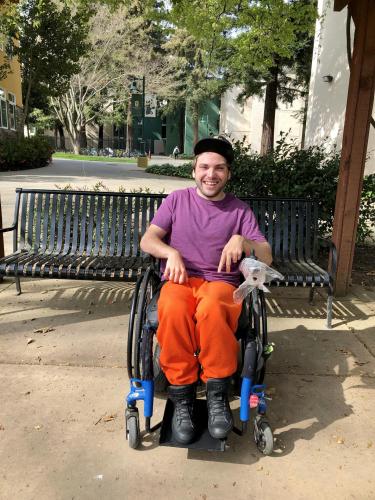 Many dream of going to college and living on their own, enjoying all that campus life has to offer. Randy, a senior at California State University – Sacramento (Sac State), has made that dream possible. Like other college students, Randy is focused on achieving academic success, considering his career options after he graduates, enjoying life on campus, and attending social events and parties. He is pursuing a Bachelor's in Communications, with one year left before he graduates in 2021. Along with his educational goals, Randy actively participates in many student-related functions, including maintaining membership with the fraternity, Pi Kappa Alpha (PIKE).
Prior to enrollment at Sac State, Randy attended Folsom Lake Community College to complete his general education requirements. During this time, Randy lived at home with his family, but he wanted to pursue a more independent lifestyle. Once he transitioned to life at a university, he adapted effortlessly to Sac State and living in a dorm on campus. His membership with PIKE allows him to build connections, socialize with his peers, develop professionally, and foster independence. Randy enjoys participating in other campus activities, including going to the gym to participate in sports like basketball, racquetball, and his personal favorite, dodgeball.
Randy has enjoyed his experience at Sac State because of the diverse population on campus and his classes. Originally from the Bay area, Randy witnessed diversity all around him, from schools to public events. He appreciates the effort Sac State has made in welcoming individuals of all backgrounds and cultures to pursue higher education. Overall, Randy likes his field of study and finds his classes to be interesting, engaging, and is excited to apply the information he learns in the job market.
Currently, Randy is applying for internships to gain first-hand experience in Communications. He is innovative and creative in his search for the perfect internship; he uses social media platforms like "Handshake" (a platform that allows users to connect with employers through user profiles) to connect with employment opportunities. His determination has led him to apply for 15-20 internships so far, and his goal is to be accepted into an internship program when he graduates next year. He aspires to attend a graduate school program to further his expertise in Communications.