Megan
Equine Professional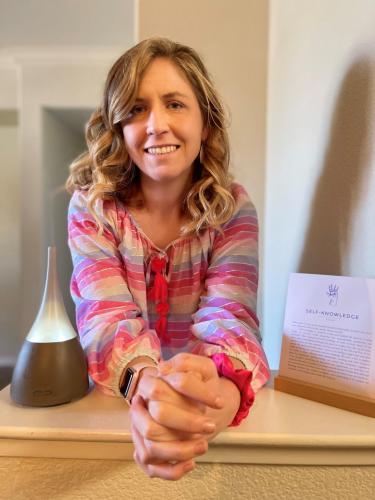 Living on your own and building a career can be challenging, but Megan has made great strides in achieving her goals. She is a resilient person with a passion for horses and their care. She plans to build a business that allows her to expand on her current skills and responsibilities of providing care for horses.
Megan began caretaking at Sacramento Horseman Association in October 2018. Ever since she was 6 years old, she was fascinated about working with horses. However, she understood the potential financial struggles that could ensue from a career in horse caretaking. Deciding to be pragmatic, Megan pursued a degree in early childhood education and after graduating with her degree, she taught preschool until 2015.
However, her dream to work with horses stayed ever-present. She decided to go back to school for a veterinary technology degree but due to challenges related to her disability, she was unable to complete the degree. Megan was resilient, flexible and persistent; she instead pursued a degree in equine science at Consumnes River College, graduating in Spring 2021. She is always happy to gain further education and is currently in a program to become an equine body worker. Once she fully completes the program, she will be a massage therapist for horses.
Megan has made a long-term goal for her career. Once she is an equine body worker, her goal is to gain work experience by shadowing someone who has graduated from the same program. In time, Megan wants to build her clientele so she can run her own business.
Outside of her work goals, Megan is independent and enjoys living on her own with two roommates. She maintains a close relationship with her parents and sees them frequently thanks to living in close proximity. Megan also receives Independent Living Skills services that have helped her to understand managing finances and living on her own. She feels blessed to have a strong support group.
Women's History Month is important to Megan because she believes women should be recognized for the contributions they have made to the world.