Hayden
Artist and Video Creator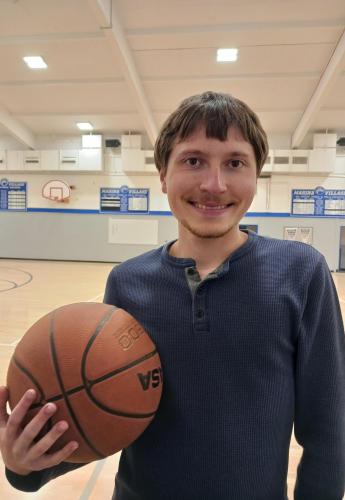 Hayden is an individual of many hobbies and interests. He enjoys learning, researching, painting, and singing. He is an educated person and has career goals that he consistently works towards. He is also a loving member of his family.
Hayden enjoys history and loves to research towns in California by reading local books and visiting the town to photograph them. He deepens his knowledge by researching information online to gain further insight. When he has obtained enough information, Hayden creates videos about the town's history to share on his YouTube page, which he started in October 2022. His favorite video he has created is about Sutter Creek because he had fun playing the piano for the video and learning about the mines in Sutter Creek. Hayden credits his speaking skills to a speech class he took while in college that included an assigned video project, which turned into a hobby.
In addition to his video production skills, Hayden is an artist and creates intensely detailed maps of states that feature the topography and geography. He primarily works with watercolor as his medium and began creating this art style in 2019. As a child, he would draw frequently, so it was a natural transition for him. Painting also allows Hayden to spend time with his mother. Together, they enjoy creating art at the table they share in the living room of their home.
Hayden's artistic skills are something he wishes to turn into a career. He obtained his AA degree from Liberty University in December 2022. While in school, he took classes on digital mapping that provided him the skills needed to work in a field related to mapmaking. Hayden has diligently filled out job applications and taken the steps necessary to achieve his goal. He recently was accepted as an intern at Green Valley Community Church and is part of the production team where he is gaining further knowledge on video editing and filming podcasts.
Besides Hayden's artistic talents and career goals, he is an accomplished singer. Hayden sang in the Gold Rush Choir in Placerville thanks to the help and encouragement of his Service Coordinator. This led him to being chosen as an Inclusion Films student, started by Joey Travolta. Being an Inclusions Films student presented Hayden the opportunity to sing for the Sacramento King's with the Backroads Choir in 2016. Now, Hayden plays basketball and bocce ball with the Special Olympics.