Crystal
Filmmaker and Director
Crystal realized she had an interest in film early on. In high school, she went to the Sacramento Film Festival and fell in love with filmmaking. She would rent books on screenwriting and teach herself how to write for movies. She always had an active imagination, and she puts it to use through her writing.
At the start of the lockdown due to COVID-19, Crystal felt the pangs of loss. Her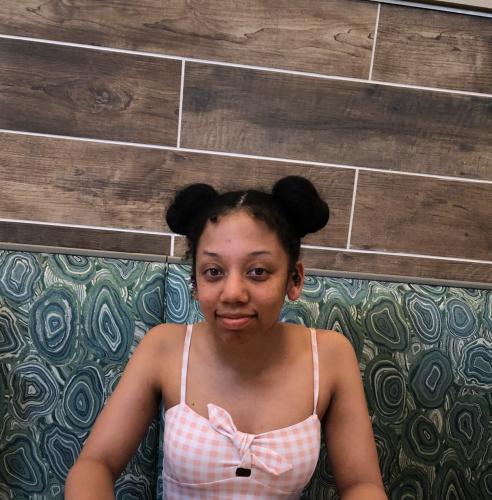 schedule was disrupted, she didn't have access to her friends, and she felt the weight of the grief the world was experiencing. Through this loss, she found light and hatched the idea for a film called "What about Elaine?"
The concept of the 15-minute film was based on the experience of loss and revolves around parents who are grieving over the loss of their child. The film explores the isolation one can feel when they see others leading happy lives and having their "fairy tale endings." Crystal's goal for the film is to encourage others to talk about the loss of their child and find healthy ways to cope with grief. Although "What about Elaine?" is Crystal's directing and film debut, she has written several films and each film discusses big topics and encourages conversation.
As she progresses in her film career, Crystal wants to own a production company and have her friends work there. Friendship is important to her, and so combining her passion and her friendships gives her joy. A lot of the actors in the film are her friends.
Currently, Crystal receives program services from DDSO and Employment Plus and has found them to be very helpful in the filmmaking process. She is seeking crowdfunding through Seed and Spark where she will be eligible to win prizes if she reaches 80% of her crowdfunding goals. You can support her at tinyurl.com/waelaine.