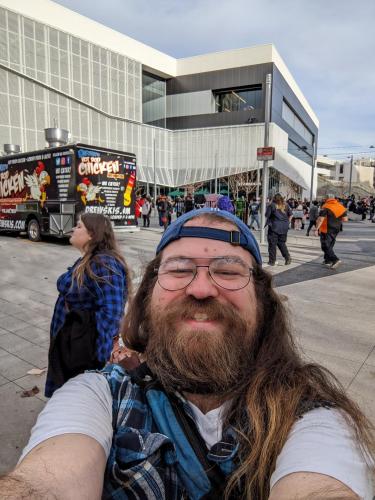 Benjamin, who uses any pronouns, is a talented writer who is working on 10 different web series. Each one is unique; one of them is based off of Dungeons and Dragons (D&D), along with several video game related series. Benjamin plans to produce the series himself through her own production company, which is a goal for him to start. As she creates each episode, he will launch them on YouTube and hopes to monetize his platform in the future when she has built an audience for the series.
For the web series, Benjamin will serve as the writer, actor, and potentially the singer should the scene call for it. Creating a web series also allows him to cosplay, which they have enjoyed doing since they were 15 years old when he first attended the Sacramento Anime Convention. It has provided them with skills in cosplaying and costume design that she can use in his web series.
Besides his work, Benjamin enjoys watching anime, playing video games and table top games like Monopoly and D&D. Her favorite type of video games are survival games because he enjoys the life components featured in the game. When he isn't working or enjoying her hobbies, Benjamin is making plans to move in with his partners.
Pride Month is important for Benjamin as a pansexual, genderfluid person because it helps people accept themselves and understand who they are. Being genderfluid, pansexual, and disabled can present its challenges because some people don't want to learn about Benjamin, but rather judge her. However, Benjamin is always happy to be open and educate those who are willing, and Pride Month helps center those important conversations for education.