Andre
Being the Representation
Andre is a welcoming person who believes the best way to make a positive change is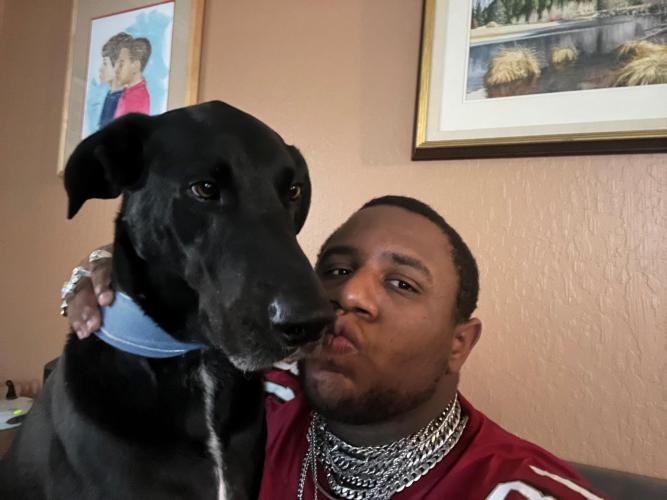 through example. He always sees the good in people and has built a wonderful life for himself. Andre enjoys working, enjoying time with his two dogs, and hanging out with friends.
For about 7 years, Andre has worked for All Things Right and Relevant, a consignment and thrift shop. He first started his career in high school as a volunteer at the store, and after a couple of years of volunteer service, Andre was hired as an employee. His responsibilities include managing the cashier and assisting customers. His favorite part of the job is seeing people come into the store and welcoming them with a smile.
When he is not working, Andre enjoys playing with his two rescue dogs, Baxter and Phoebe, and hanging out with friends. In his social group, he likes going to craft fairs, out to dinner, and thrift shopping with his friends. He loves streetwear and urban fashion and enjoys incorporating jewelry into his outfits to add color. His friends also enjoy fashion, so Andre is never without a shopping companion.
Black History Month is important to Andre because representation in media matters. As a black man and a member of the LGBTQIA+ community, Andre would have loved to see a person like him on films and shows growing up. Even today, Andre believes there is more improvement to be made for inclusivity and representation. Black History Month provides the opportunity to showcase Black people.
Andre has made immense milestones throughout his life. Working and expanding his friend group have contributed positively to his wellbeing. Additionally, he finds that Alta California Regional Center has been helpful for him because he always has someone he can trust to talk to, his Service Coordinator.