TOPSoccer
A Soccer Program Designed for Special Needs Children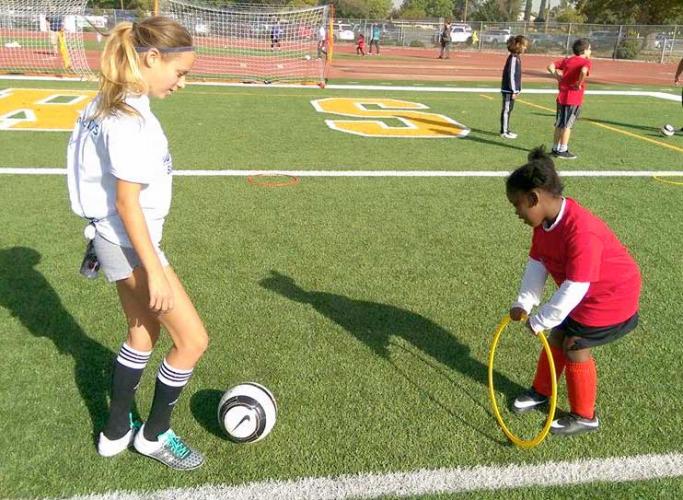 TOPSoccer is a program that provides special needs kids ages 4-21 the opportunity to play a modified version of soccer. Children get to play soccer with their peers and "Buddies" (volunteers). The program emphasizes development and participation over competition. TOPSoccer is a program of SYSL (Sacramento Youth Soccer League), and enables young athletes with special needs to develop their physical fitness, technical skills, courage and self-esteem, through the joy and excitement of playing soccer. One-on-one assistance is available to children that need it. TOPSoccer is a member of the United Soccer League and includes insurance.
Upcoming Fall Play Dates: October 13, 27; November 3, 10, 17 (all dates from 10:00 a.m. – 11:00 a.m.)
Location: Brookfield School 6115 Riverside Blvd., Sacramento, CA 95831
Be a Buddy: Ages 13-17 are welcome to be a TOPSoccer Buddy. If you are 18 or older, you will go through a background check to be a Buddy. No soccer experience is needed - just plenty of compassion, commitment, energy and spirit of fun. For more information, email SacTOPS@gmail.com or call (916) 282-9104.
Registration: Players, Buddies, and Coaches can register at http://sysltopsoccer.calnorthlive.com/home.php. Cost to register as a Player is $50 and includes a uniform, or $25 if you have a uniform. You can also register in person at any of the upcoming fall play dates.
Visit http://sactops.com/ for videos and more information.